Home
Looking back at the 21st ANNUAL conference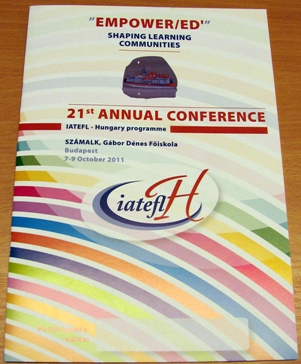 FEEDBACK FROM PARTICIPANTS
We asked all our participants to share their feedback on different aspects of the conference and, in this way, help us learn from our mistakes and plan for an even better conference in 2012. We wish to express our gratitude to those fifty participants who filled in the feedback sheets and returned them. You can read a summary of the participants' feedback by downloading the document.
PHOTOGRAPHS
You can find a collection of the best photographs HERE.
VIDEO CLIPS
Relive some of the memorable moments from this year's conference by watching our compilation of short videos HERE.
DOWNLOADABLE FILES
Some of this year's presenters have agreed to share their slides, links and other resources free of charge. Click on a line to download the file.
Thank you for coming. See you in 2012.
And this is the video form last year's conference in Zánka: